Your mobile app wallet in 24/7
Make capital immune to inflation, confiscation, or censorship. Do not let any entity
freeze your assets or prevent you from transacting.
Send and Receive from anywhere at any time given there is internet.
Have exclusive control over funds without relying on a custodian entity.
Safely manage multiple wallets capable of storing any token in a single app
The app doesn't involve any elements of traditional finance requiring identity checks.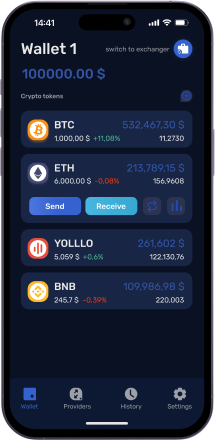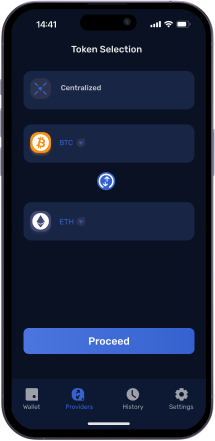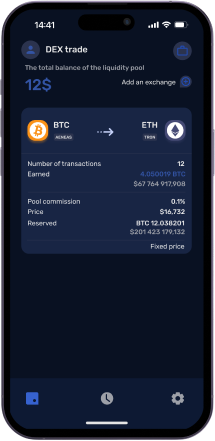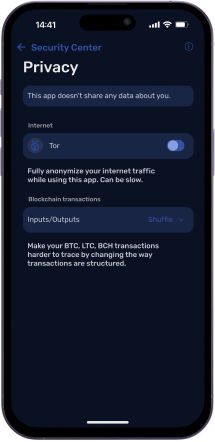 DexTrade Provides a Secure System
Our wallet does not use servers to store seed phrases or transaction information. All cryptocurrency transactions remain under your control. Anytime you want to sell or buy Bitcoin, you can be sure that no one else can track the transactions. Everything is stored only in your DexTrade app. You are the sole owner of the seed phrase.
If you need an Ethereum or Bitcoin wallet to store your crypto assets, DexTrade provides a secure system that makes it easy to buy and store all cryptocurrencies such as EOS, Ethereum, Tron, Litecoin, and ERC20, BEP20, ERC721 tokens on your device. DexTrade multi-currency storage supports all major digital coins.
With DexTrade You can
Examples
Simple send
Reliability
Buy Bitcoin or other cryptocurrencies in euros or U.S. dollars
Send and request ERC20 and ERC721 tokens using an Ethereum address
Check your balance and transaction history, and have access to other data on your device
Hold now available digital coins
Use FaceID, Touch ID, or a password to protect access to crypto
Use an internal exchanger to sell digital coins
Investing in cryptocurrency is easy - you can buy Bitcoin, Litecoin, Tron, and other
cryptocurrencies directly from your non-custodial DexTrade app.
Our services
If you are interested in cooperation, have interesting projects and want to share
them, fill out the quick contact form and start earning with us
Project listing
submit a listing request for your project
Сoins and blockchain
coin and blockchain creation request
Token on a coin
token on a coin creation request
Get the DexTrade wallet
Support that is always in touch
Our support service works around the clock. We resolve customer
issues quickly and clearly.